Baicells NOVA846 Starter Kit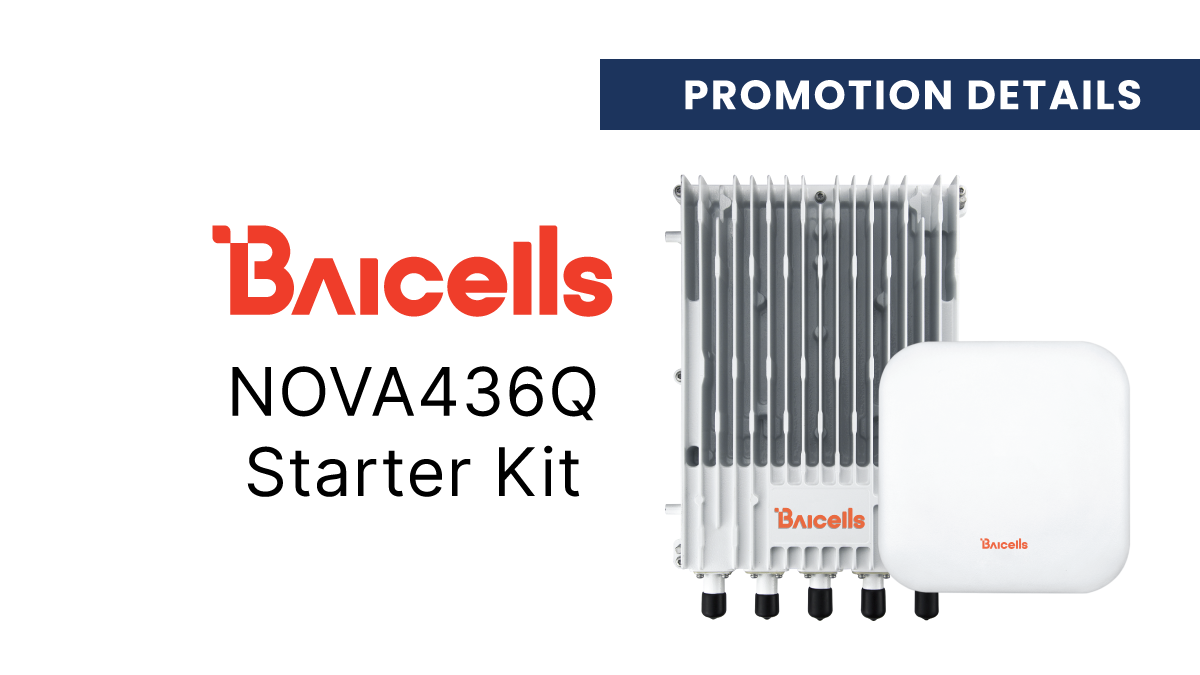 Superior Range to Connect Anyone
The Baicells Nova436Q is an advanced two-carrier outdoor eNodeB (eNB) compliant with 3GPP LTE TDD technology. This 4x1W eNB operates in Carrier Aggregation (CA) mode or Dual Carrier (DC) mode.

The NOVA436Q Starter Kit includes:
(1) NOVA436Q

(3) ATOM OD06-H CPEs

(3) SIM Cards

(1) DC or CA Key

Limited to 1 kit per customer.

Offer valid until December 31, 2022.