Baicells NOVA846 Starter Kit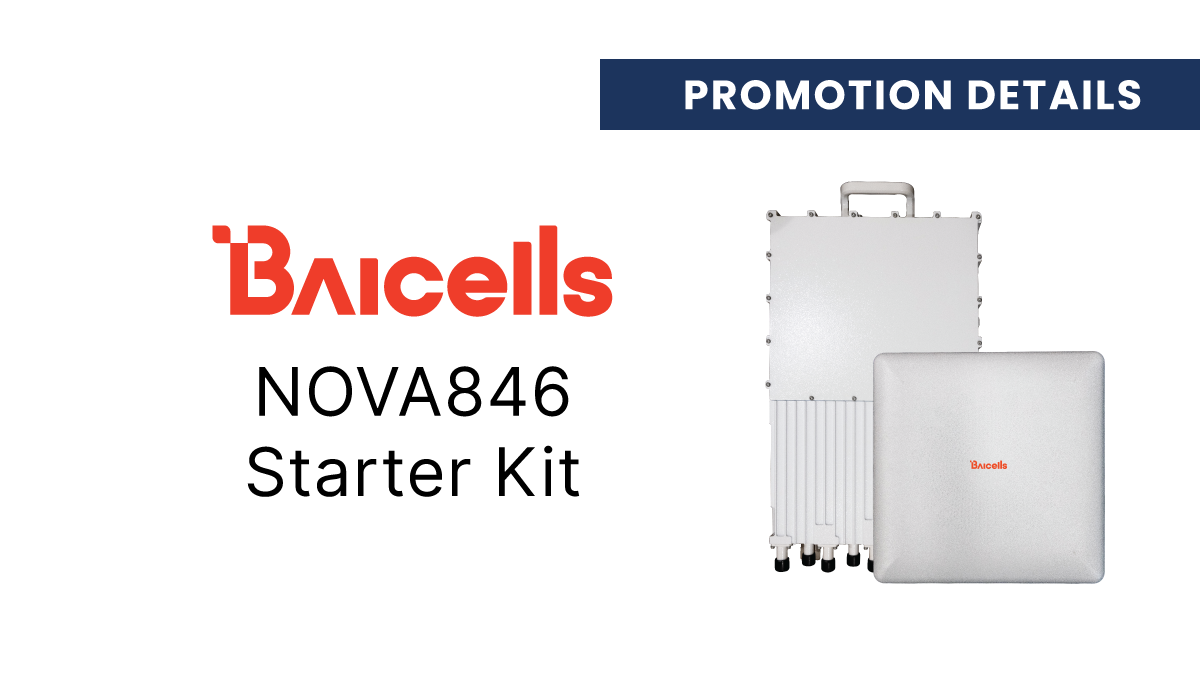 Fast. Bold. Powerful.
Start connecting your community with Baicells' most powerful outdoor fixed-wireless LTE hardware today. The Nova846 is the next step for Baicells fixed wireless CBRS base stations, boasting an impressive 4x4 MIMO that can provide a peak downlink rate of 440 Mbps while connecting 256 concurrent users.
The NOVA846 Starter Kit includes:
(1) NOVA846 Outdoor Base Station
(3) CAT15 CPEs
(3) SIM Cards
(1) DC or CA Key
Limited to 1 kit per customer.

Offer valid until December 31, 2022.