Cambium Networks 3 GHz PMP 450 AP & SM Promotion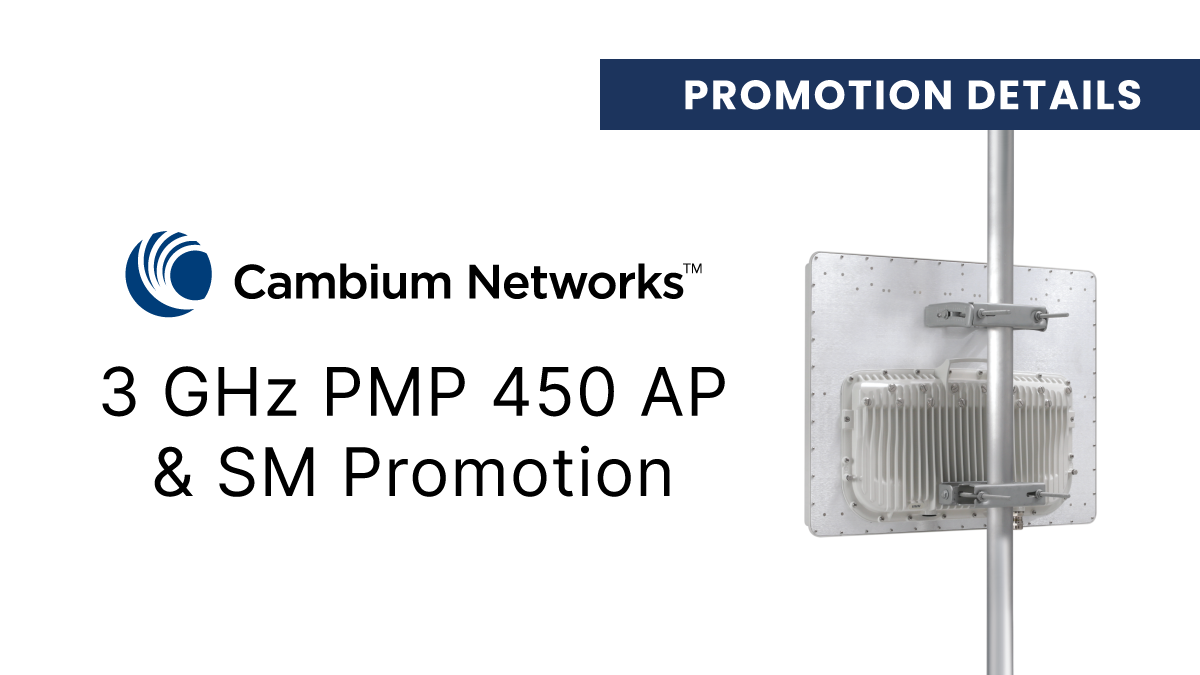 Protect Your Network Against Overbuilds
Cambium Networks is providing a special offer for 3 GHz Access Points and Subscriber Modules. Using 3 GHz to overlay or expand your network not only provides a great, high-performing near- and non-line-of-sight solution for fixed wireless access, it can also help to protect your network footprint from being overbuilt by other operators using government funding. Not only that, but it also creates eligibility for you to apply for subsidies to help grow your business if you choose to do so.
Access Points must be purchased in order to qualify for the Subscriber Module discount. There are no limits on the quantities purchased and all customers are eligible to participate.
Offer valid until December 31, 2022.
Learn More About Amazing Savings from Cambium Today