Cambium Networks XMS-Cloud Conversion Promotion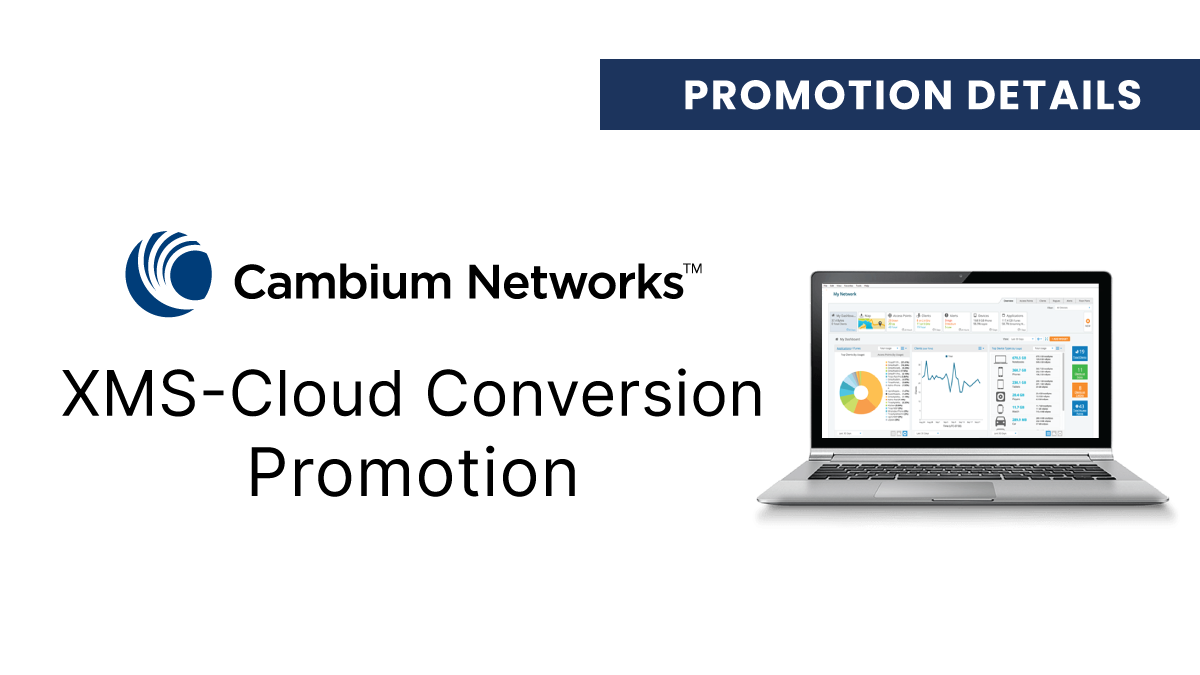 Convert to XMS-Cloud
XMS-Cloud offers a number of advantages to customers, including the elimination of on-site server infrastructure, automated software updates, superior scalability for large installations, and more. In addition, new Cambium Wi-Fi 6/6E solutions are supported by XMS-Cloud but not XMS-Enterprise.
Convert your existing XMS-Enterprise managed Xirrus installation to XMS-Cloud management with either a 1-year or 3-year cloud subscription and realize the following benefits:
Single console for cloud networking services
Elimination of onsite maintenance
Infinite and transparent system scalability
Cloud license, which includes all AP and XMS-Cloud support
Exclusive Cloud functionality
Pay the same for the XMS-Cloud subscription as for the XMS-Enterprise + AP HW and SW Support renewal for the same 1- or 3-year renewal term. EasyPass Access Services are included at no extra charge in the conversion price.

Offer valid until December 31, 2022.
Learn More About Amazing Savings from Cambium Today