Mimosa B24
MBSI WAV provides industry-leading products and unparalleled service to ensure our customers meet their users' increasing bandwidth demands. Learn how the Mimosa B24 offers an alternative to the congested 5 GHz spectrum to deliver reliable service at distances up to 3 km.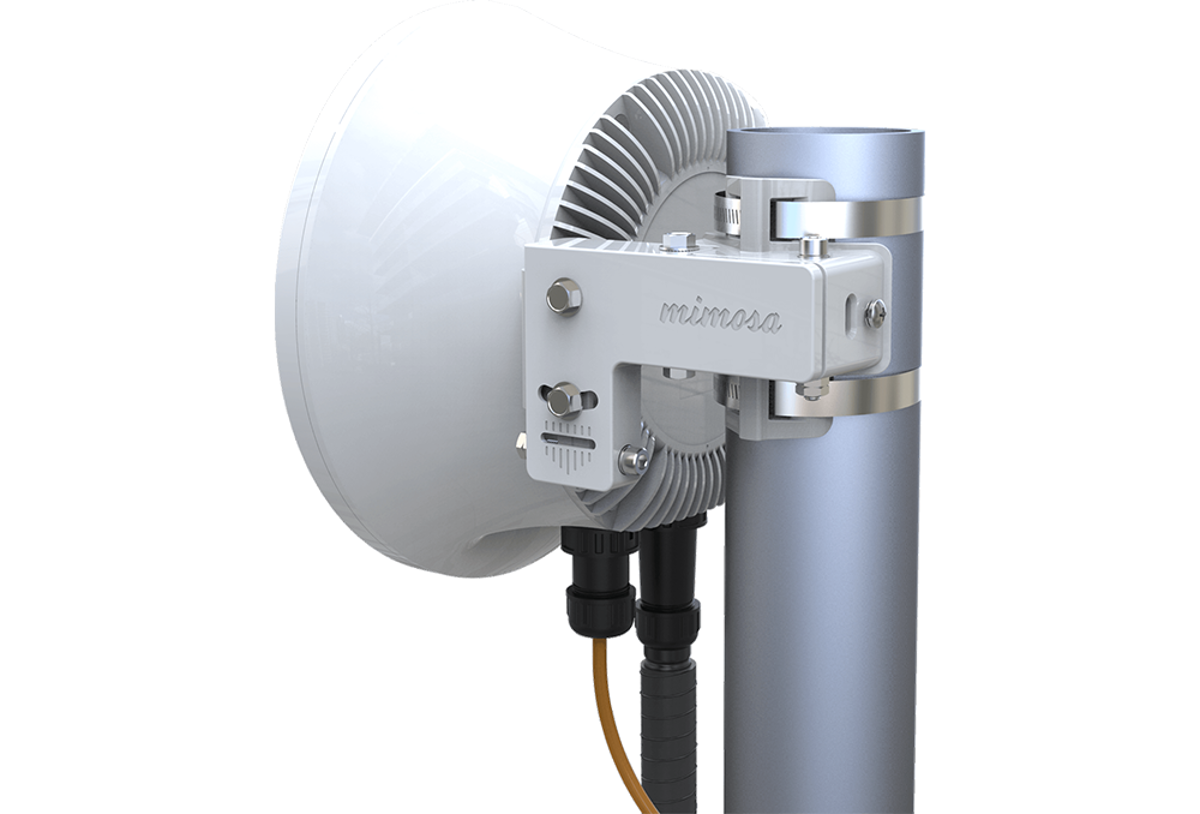 The Mimosa B24 delivers an ideal solution in unlicensed 24 GHz backhaul—at a fraction of the price of fiber. In addition to being innovative across size, price, performance, and reliability, the Mimosa B24 delivers uncompromising stability by dynamically adjusting low-latency Gigabit throughput for upstream and downstream requirements. The Mimosa B24 offers exceptional performance that perfectly meshes with the demands of both urban and suburban areas.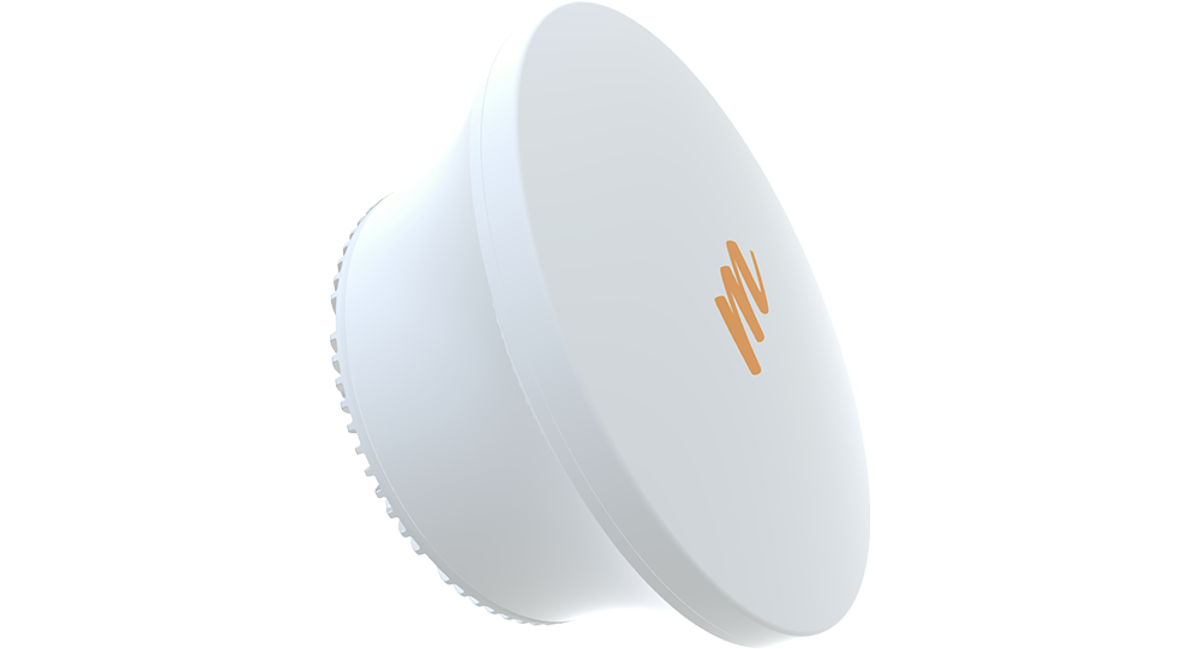 Wide-Ranging Applications
The Mimosa B24's 33 dBi antenna gain goes the distance to provide strengths higher than the competition and previous Mimosa solutions. With an aggregate speed of up to 1.5 Gbps, the Mimosa B24 is the perfect solution many applications, including:
Fixed wireless broadband backhaul
Business and MDU rooftop connections
Campus building connections
Video surveillance and Wi-Fi hotspot distribution
Smart City connectivity
Unparalleled Efficiency And Reliability 
The Mimosa B24 utilizes the less congested 5 GHz spectrum to bring a new level of reliability to your network. As a result of its small form factor, the Mimosa B24 can be deployed easily to ensure that no matter the weather, your customers remain connected. GPS Sync technology also allows collocated B24 radios to share channels, permitting up to eight links to operate on the same building at 1.5 Gbps.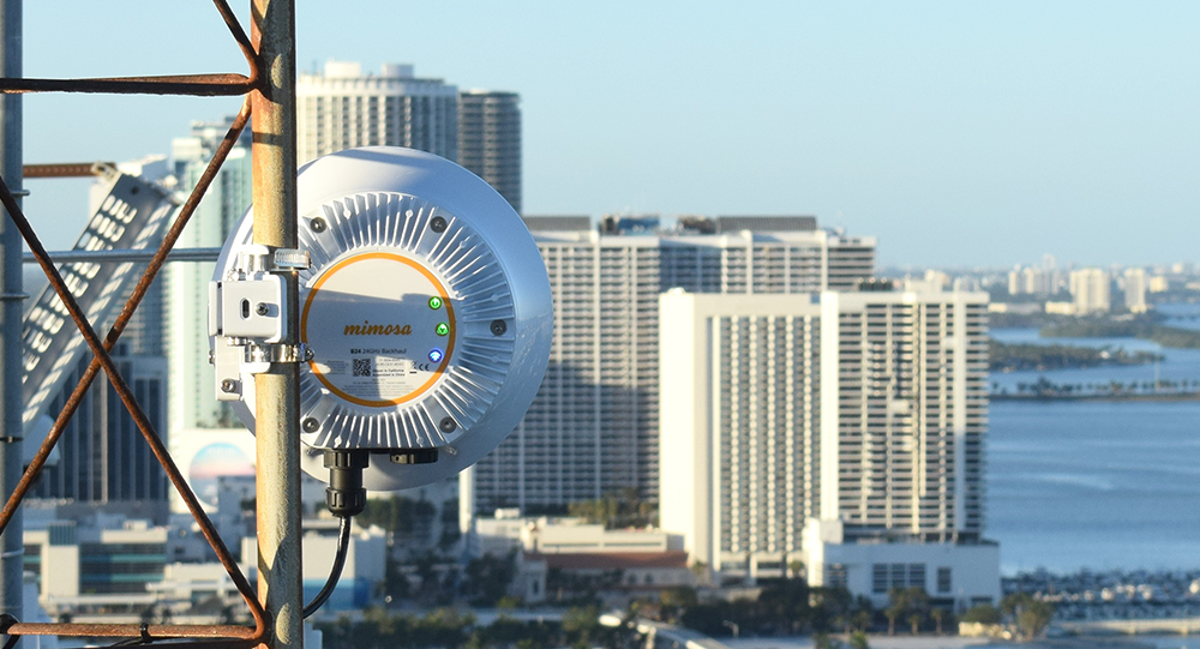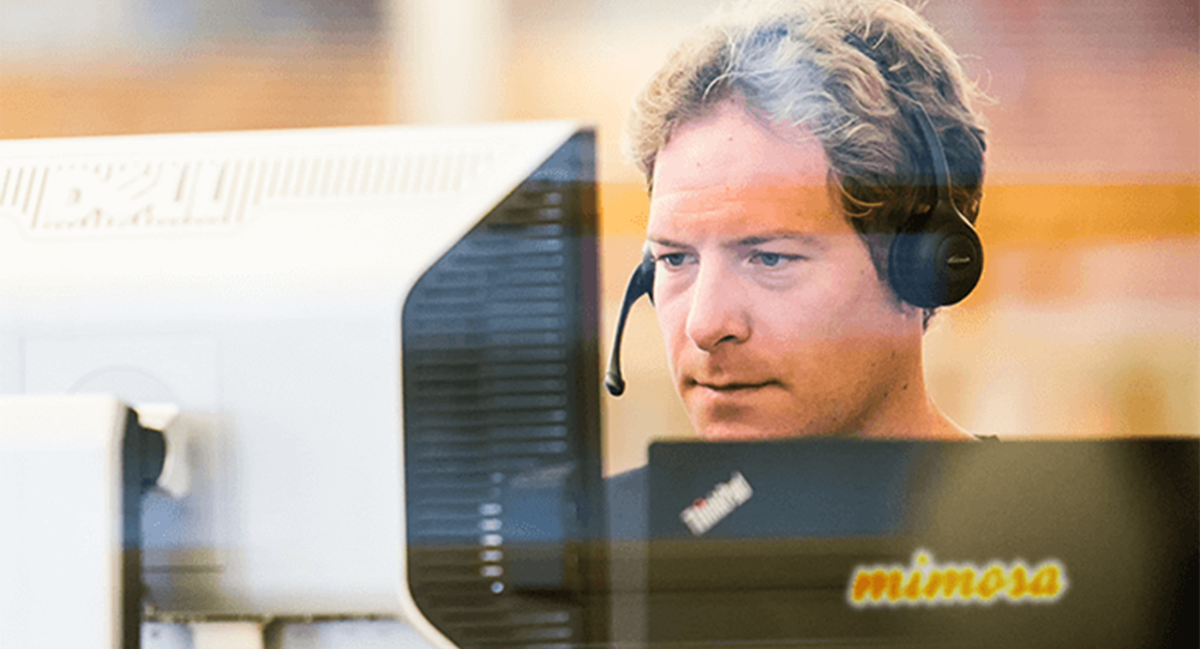 Comprehensive Support And Analysis
The Mimosa B24 is backed by Airspan's intuitive analytic software on the Mimosa cloud for continuous network health monitoring. Additionally, Mimosa's team of award-winning technical support experts offers comprehensive support to streamline your deployments and ensure maximum network performance and reliability.
MBSI WAV partners with the top manufacturers, and we are hyper-focused on maintaining the largest stocking position in the market for our WISP, ISP, and integration partners. Get in touch with one of our experts today to discover how the Mimosa B24 provides optimal performance, low latency, and an easily deployable form factor at a sustainable price.