MBSI WAV and Trylon Announce Distribution Agreement
Posted: November 1, 2018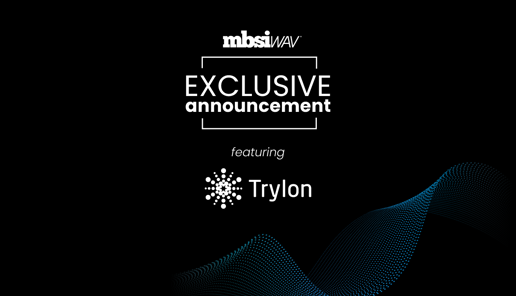 MBSI WAV and Trylon have recently entered into a distribution agreement covering Canada. This distribution relationship was created to support the growing demands for tower and accessory requirements to support today's wireless networks. By combining Trylon's extensive production capability and tower industry expertise with MBSI WAV's distribution network of unique clients and value-added services, they have created a new avenue for growth.
"Trylon has been on our radar for some time now", said Michael Schneider, Principal of MBSI WAV. "Being given the opportunity to distribute their product line to our market space, we have truly added a power house to our company portfolio. With great excitement, motivation and without hesitation, MBSI WAV will be marketing and stocking at unprecedented levels as Trylon's superior engineering and strong branding presence will only help propel our reach within Canada. I firmly believe that having Trylon onboard simply confirms our motto of being Canada's Premier Value Added Distributor".
MBSI WAV will distribute Trylon's Pre-Engineered "Stock" Towers, mounts and other steel accessories to the markets they serve. These superior engineered, field proven towers provide MBSI WAV customers with a simple to ship and easy to erect solution that ensures long-term foundational support of their wireless networks.  By pairing MBSI WAV's strong customer centric approach with Trylon's market leading pre-deployment engineering support, customers are guaranteed to receive the best solution for their unique requirements.
About MBSI WAV
Having deployed the first Canopy Wireless Internet Service in Canada, MBSI WAV is the industry's premier distributor serving the Canadian wireless market; providing the depth of knowledge and expert services required to fully address the specific technology and value-added services needs of the WISP, VAR and Solution Provider community. MBSI WAV provides product knowledge, support for multi-vendor solutions, as well as professional value-added services including: multiple stocking locations, blind shipments, staging, configuration, and pre-installation hardware kitting.
About Trylon
Trylon TSF Inc. designs, supplies, and builds towers for telecommunications infrastructure and wireless networks, scaling from small local ISPs to national carriers. Specializing in engineering services, tower manufacturing, network construction and installation Trylon is recognized for their ability to deliver every step of a network infrastructure project: from concept and design to completion and long-term operation.
To learn more about the Trylon product portfolio or to place an order, contact MBSI WAV at 866-597-6274 or visit us online at www.mbsiwav.com
Next Post
Solving Challenges Tied to High-Density Indoor Wi-Fi With Cambium
There is nothing more frustrating than getting kicked off a Zoom call or being unable to access critical online resources because of a poor Wi-Fi c...