Why Choose Us?
We are a wired and wireless equipment distributor specializing in connecting your customers to the Internet. From private LTE to fixed wireless broadband, network switches, Wi-Fi, and fiber, we partner with top manufacturers to help your business succeed.
$25+ Million
Daily On Hand Inventory
10,000+
Trusted Customers
Over 30+
Years Of Experience
People are talking. Hear what our partners have to say about working with us and why we are their preferred distributor.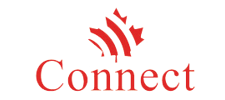 Merle Isaacson
Connect Mobility
"In early 2021, Connect Mobility completed their first installation of Cambium Networks 60 GHz technology in the Village of Standard, Alberta. This project required Cambium distribution & client nodes, and an ePMP3000 system for the acreages surrounding the Village of Standard. As we built this network, we ran into many learning curves with new technology to us. With the help of MBSI WAV sales and technical support, after hundreds of hours of design and deployment, we can declare this project a success."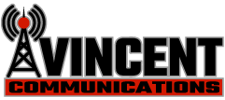 Scott Vincent
Vincent Communications
"We have dealt with many distributors over the years, however working with MBSI WAV has been unique experience. The personal, professional, and knowledgeable expertise of their sales & technical staff is unrivaled. Honest feedback and solution recommendations before a 'quick sale' is how they have continued to raise the bar. We have completed several projects with the support of the MBSI WAV team and we look forward to continuing this long standing partnership for many years to come."
Joe Wong
Stargate Connections
"Being locally owned and operated in the industry for over 26 years, Stargate and MBSI WAV share similar core values. We have been dealing with MBSI WAV for over 4 years and continually receive unmatched customer service. In the MSP environment, every Wi-Fi application or project comes with it's unique set of hurdles. The team at MBSI WAV continue to offer value insight on each of our projects with the same personalized and professional skills to help us deliver a great solution every time."
Vertical Markets We Serve
We Provide Optimized Solutions Tailored To Your Specific Market To Meet Your Project Requirements.
Our Solutions
Solutions We Supply
We Make The Internet Work
As the top wireless equipment distributor, we specialize in connecting your customers to the Internet by having the largest and most consistent stocking position in the market for our WISP, ISP and managed service provider partners.