Our Blog
Stay Up To Date With MBSI WAV's Latest News, Events, Webinars & Tech Talks.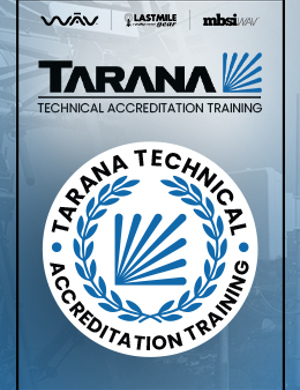 Tarana Technical Accreditation Training
Ready to be Tarana certified? Join us in December at WAV Headquarters in Aurora, IL!
Read More
Measuring the ROI of an AX Upgrade via the Cambium TCO Profiler
Whether or not to upgrade your software or hardware isn't always an easy decision to make. Clients want to know that they are being offered the best product to suit their needs...
Read More