Measuring the ROI of an AX Upgrade via the Cambium TCO Profiler
Posted: December 1, 2020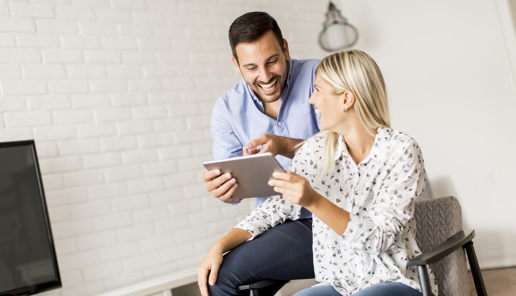 By: Cody Cochrane
Whether or not to upgrade your software or hardware isn't always an easy decision to make. Clients want to know that they are being offered the best product to suit their needs and that the upgrade is worth the cost, and vendors want to be able to provide that information quickly and easily.
To help you get the information you and your customer need to make an informed decision, one of our manufacturing partners, Cambium Networks, offers an easy to use TCO Profiler tool designed to make it easier for partners like MBSI WAV to compare Cambium Network's products against similar competitor items.
The Benefits of Using Cambium's TCO Profiler
It isn't always easy to compare different products produced by different manufacturers, which can make it difficult to gather the necessary data to demonstrate why a particular solution is the best for the task at hand. Cambium's TCO profiler has a sleek, easy to use interface that is incredibly user friendly, making it easy for users to quickly get the information they need in an easy to digest format.
Depending on how granular you want to get, the TCO Profiler offers two modes: Simple and Advanced.
 Simple mode allows you to generate an analysis based on four key pieces of information (your name, the competitor's name, the AP model, and the number of APs your client requires). This mode is great for giving your clients a quick, apples to apples comparison.
Advanced mode allows you to edit every section in the analysis, so you can include information on your client's industry, labor costs, any custom pricing your company is currently offering on hardware or software, and one-time costs).
The TCO Profiler generates professionally formatted, easy to understand reports in Word, allowing you to easily edit their contents to create a personalized consumer proposal. This allows you to pick and choose the report sections that you require to support your recommendation when you present your findings.
For example, in this example report, we compared Cambium against an unnamed competitor (Vendor A).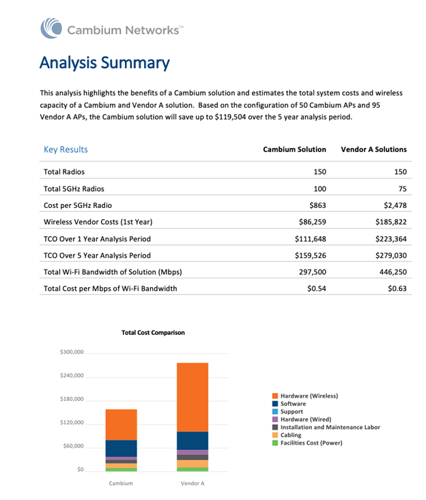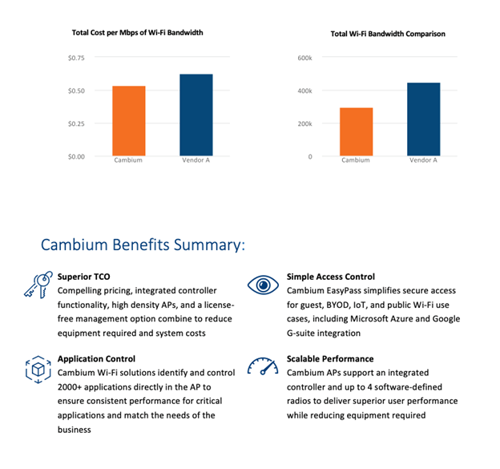 The report not only provides handy charts comparing important metrics such as the total cost of the project, the total cost per Mbps of Wi-Fi bandwidth, and the total Wi-Fi bandwidth available, it also breaks down the cost of the project by category (hardware, software, support, etc.) and provides a cost estimate of each component and a benefits summary.
The report also includes a summary of the information used to generate it, including which models were used, the number of controllers required, and management and support information.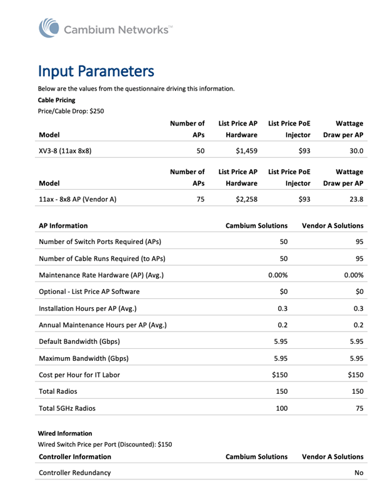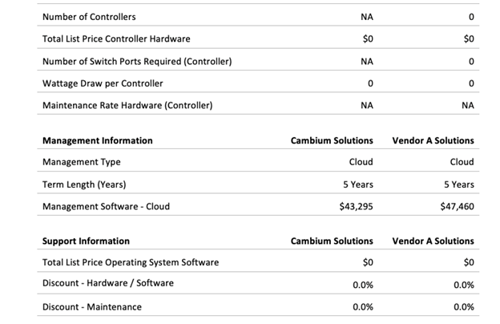 The report also includes a printout of the Project Summary: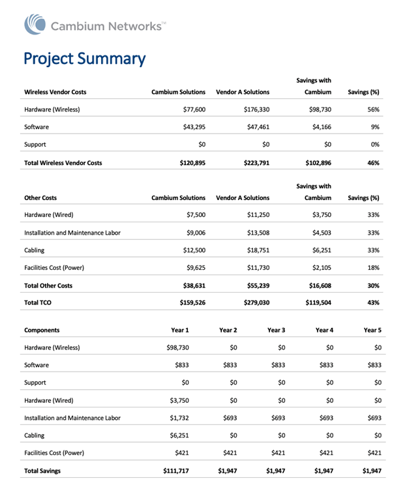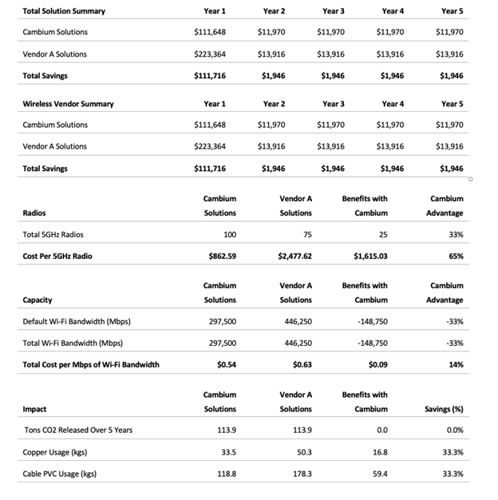 As well as a variety of charts breaking down the savings and benefits associated with choosing Cambium Networks: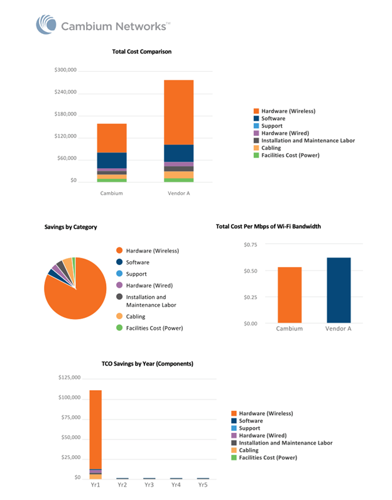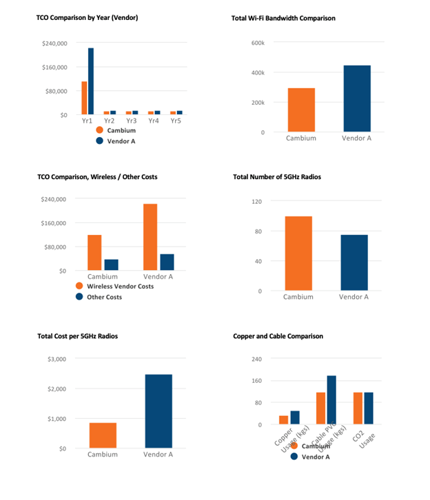 Cambium Network's TCO profiler joins the impressive suite of high-quality products and services their company is known for, including their XV2-2 Wi-Fi Access Points and XV3-8 Wi-Fi Access Points, as well as their cnMaestro Wi-Fi Controller. As a complete Node to NOC solution that can handle Gbps to Kbps with their complete portfolio, Cambium Network solutions can add value to any project, no matter how simple, complex, large, or small.
To try out the TCO Profiler for yourself, please visit Cambium Network's website. For more information on how Cambium Network products could benefit your solution, please contact our experienced team.
Previous Post
Bringing 802.11ax to the Classroom: The Opportunity in Education for Wi-Fi 6
Classrooms are increasingly leveraging technology to improve students' learning experience, but even the most advanced digital learning tools are o...
Next Post
Technology Distributor MBSI WAV Announces Distribution Agreement With MikroTik
MBSI WAV is now a MikroTik authorized distributor. The partnership provides its partners with MikroTik's best-in-class solutions and will be availa...