MBSI WAV is a RUCKUS Networks Distributor 
Do you need high-quality, high-performance wired and wireless products to stay competitive? Are you looking for innovative solutions that enable growth and expansion into new markets? Do you want to work with a RUCKUS Networks distributor that is 100% committed to the channel? As a RUCKUS Networks Partner, you have access to leading-edge products, programs, and incentives to grow your business.
As a RUCKUS Networks Partner, you choose the solutions that are right for you. With a high-performance partnership, you'll enjoy peace of mind with reliable equipment and a dedicated sales representative ready to tailor custom solutions for your business needs.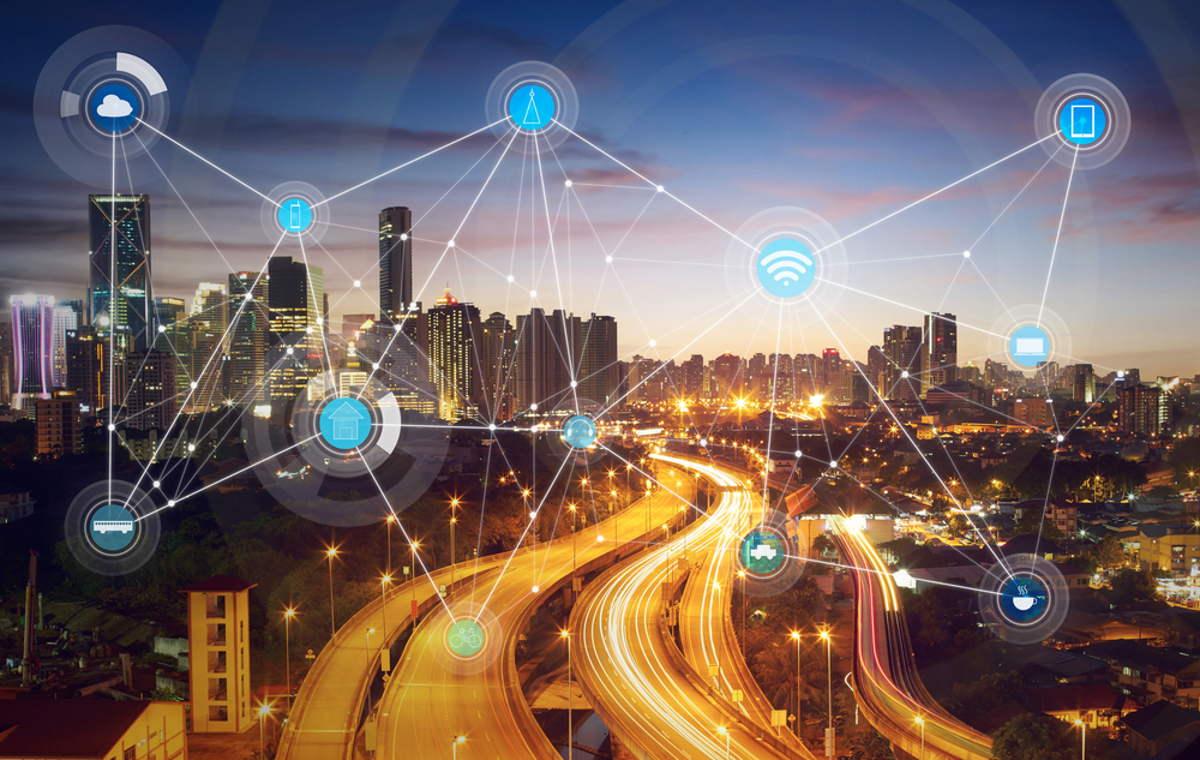 Benefits of Becoming a RUCKUS Networks Partner
Solutions to increase Wi-Fi network range, reduce deployment costs, and ensure consistent performance
Innovation focused on creating affordable solutions and managing exponential growth
Access to resources, training, and rich incentives through an exclusive RUCKUS Networks Partners Portal
An exceptional support infrastructure with a personal touch from WAV's dedicated representatives
Membership in a tight-knit internet industry community where you matter
RUCKUS Networks WISP Advisory Forum
The RUCKUS Grant Funding Support Program provides public sector agencies and districts key grant and stimulus funding information along with customized funding research and consultation to help fund project ideas and expand current initiatives. Together our teams are here to help answer your questions and provide guidance as you navigate the federal stimulus funding opportunities with our Funding Support Program. 
Discover RUCKUS Networks Unleashed: A High-Performance, Controller-less Wi-Fi Solution
Affordable access points that are simple to set up and easy to manage
Zero-touch mesh for easy Wi-Fi network setup with an intuitive user interface
Scalable technology that can expand with your business
RUCKUS Networks Featured Solutions
Explore the advantages of featured solutions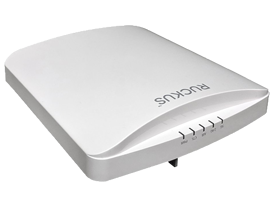 Access Points
When connectivity matters, who you partner with does, too. As a RUCKUS Networks distributor, we offer indoor and outdoor wireless access points to fit just about any budget, performance requirement, or deployment scenario. Whether your challenge is high client density or Wi-Fi-unfriendly building materials, RUCKUS Networks access points provide secure, reliable access no matter how tough the environment. Every access point is packed with patented technologies that ensure superior connections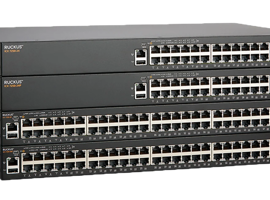 Switches
CommScope RUCKUS continually innovates across wired and wireless technologies to help you build a network foundation that is ready for the future when you are. The family of switches works together to simplify network setup and management, enhance security, minimize troubleshooting, and facilitate upgrades. The switches can operate in hybrid-port mode, running traditional protocols and OpenFlow-directed flows simultaneously so you can transition to software-defined networking at your own pace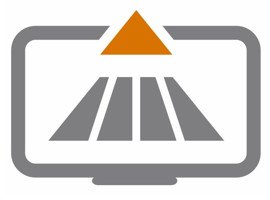 Monitoring and Software
Modernizing your wireless infrastructure can be overwhelming. It's difficult to keep track of all the devices in your environment. Moreover, managing an enterprise wireless network increases in complexity as the number of controllers, APs, and network switches expands. Business operations depend on network health, and enterprises need multifaceted management tools to monitor and maintain connections while providing visibility across wired and wireless networks.
Learn More About RUCKUS Networks
With so many benefits to becoming a RUCKUS Networks Partner through the MBSI WAV Partner Program, the choice is easy. As a wired and wireless equipment distributor specializing in connecting your customers, we are proud to be a trusted RUCKUS Networks distributor with the largest and most consistent stocking position in the market for our WISP, ISP, and integration partners.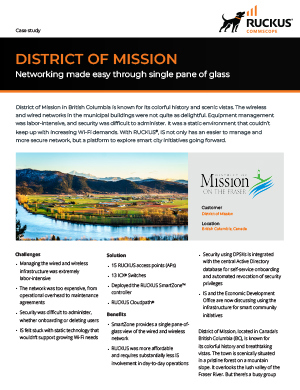 District of Mission Case Study
Plagued by an expensive and inflexible network, the District of Mission in British Columbia turned to RUCKUS wireless to future proof their network while saving money. Read more to learn how.
View PDF
Richardson International Case Study
Challenge: Existing corporate switching network was unreliable and maintenance intensive / Solution: 500 ICX Switches
View PDF
Ontario Institute for Cancer Research Case Study
Challenge: Deploy a high-density, flexible network that can easily scale over time to support cancer research / Solution: RUCKUS ICX7750 Switches
View PDF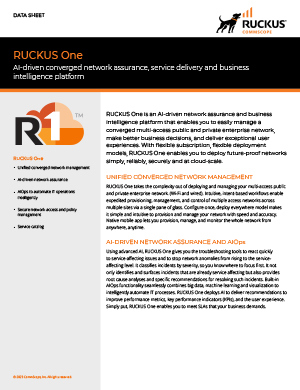 RUCKUS One
Learn more about RUCKUS One the AI-driven converged network assurance, service delivery and business intelligence platform.
View PDF
Cloud Wi-Fi Data Sheet
Ruckus Cloud Wi-Fi simplifies deployment, monitoring and management of your distributed wireless network. Manage all of your WLANs from anywhere using the intuitive web interfac...
View PDF